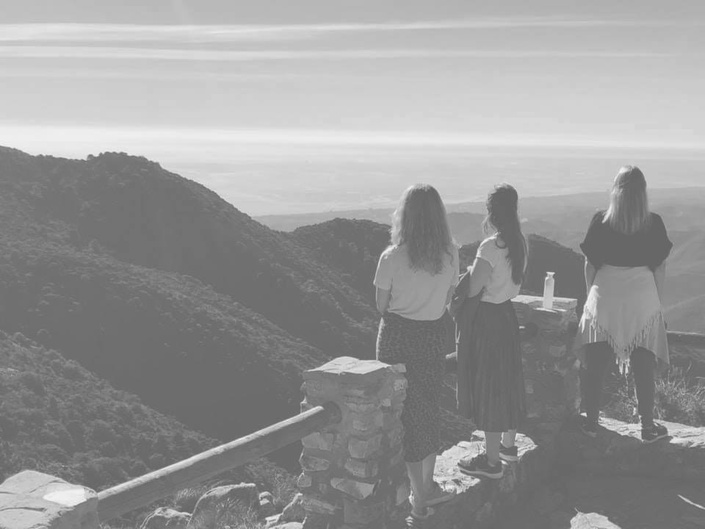 SOULFIRE COLLECTIVE
Community & Membership for your soul aligned success & a life that feels as good as it looks
Enroll in Course
SoulFire Collective
For the SoulFire Woman.
You have a spirit for adventure,
a hunger for growth
and a burning desire to make a huge positive impact in the world.
With powerful tools, rituals, practices and coaching, to help you remember who you really are and what you truly desire; quantum leaping to your next level & creating a life that feels as good as it looks.
SoulFire Collective will support you with:

✓ Creating a life and business that feels as good as it looks
✓ A supportive sisterhood of women, rising together
✓ Tools for aligning to your heart's true desires and what you really want
✓ Simple business & client creation models, for more ease & flow
✓ Understanding how manifesting & the Law Of Attraction REALLY works
✓ Resources to help create, grow and elevate your business
✓ Abundance activation in all life areas: wellbeing, love, money
✓ Powerful rituals to keep you fiercely focused on your vision and mission
✓ Meditations, visualisations, journaling prompts and spiritual practices
✓ Guidance to work with universal laws to quantum leap to your next level
✓ Training & guidance from leading experts
✓ Coaching & support from Louise George
✓ Remembering your power and that #itsallpossible

Join us.
Love,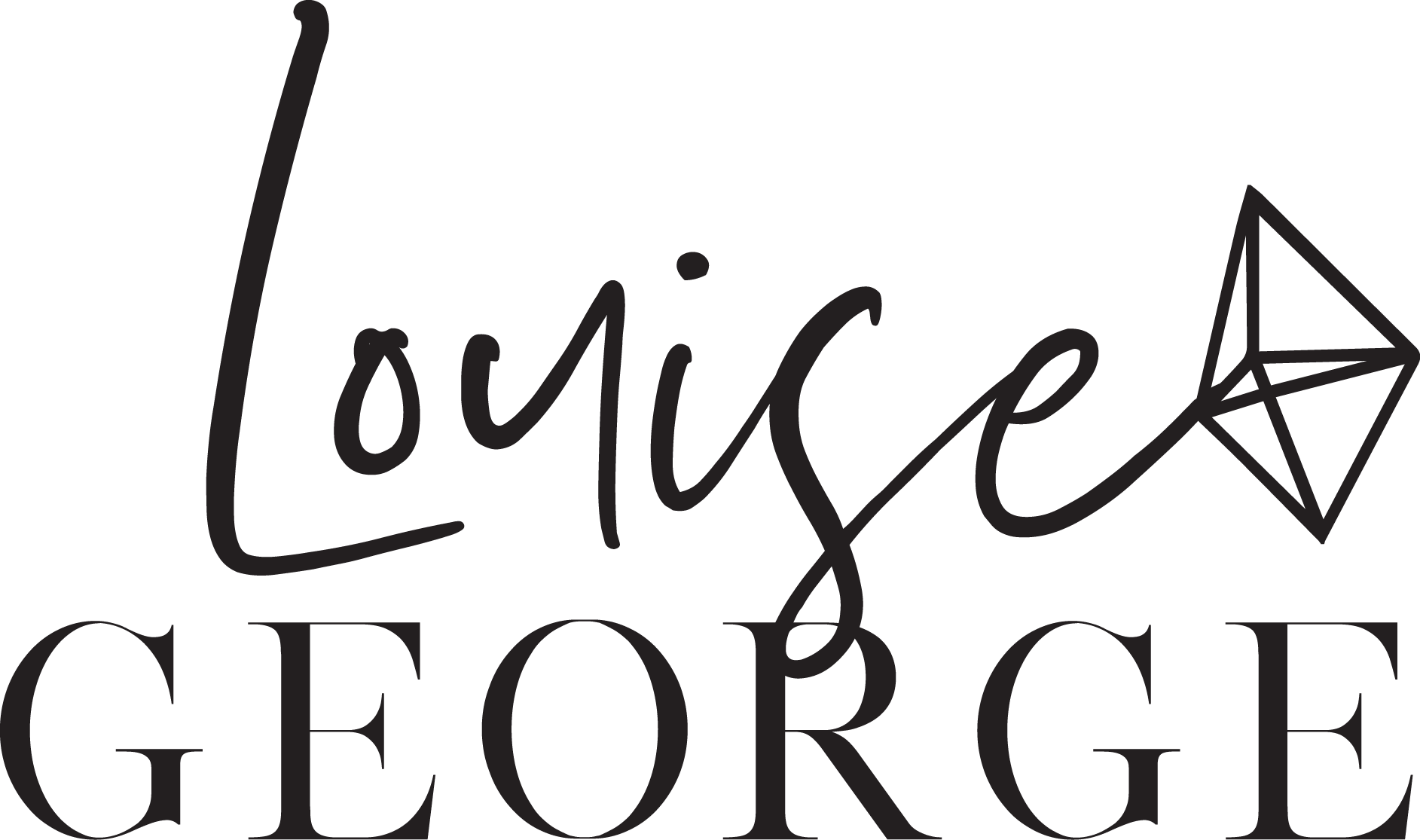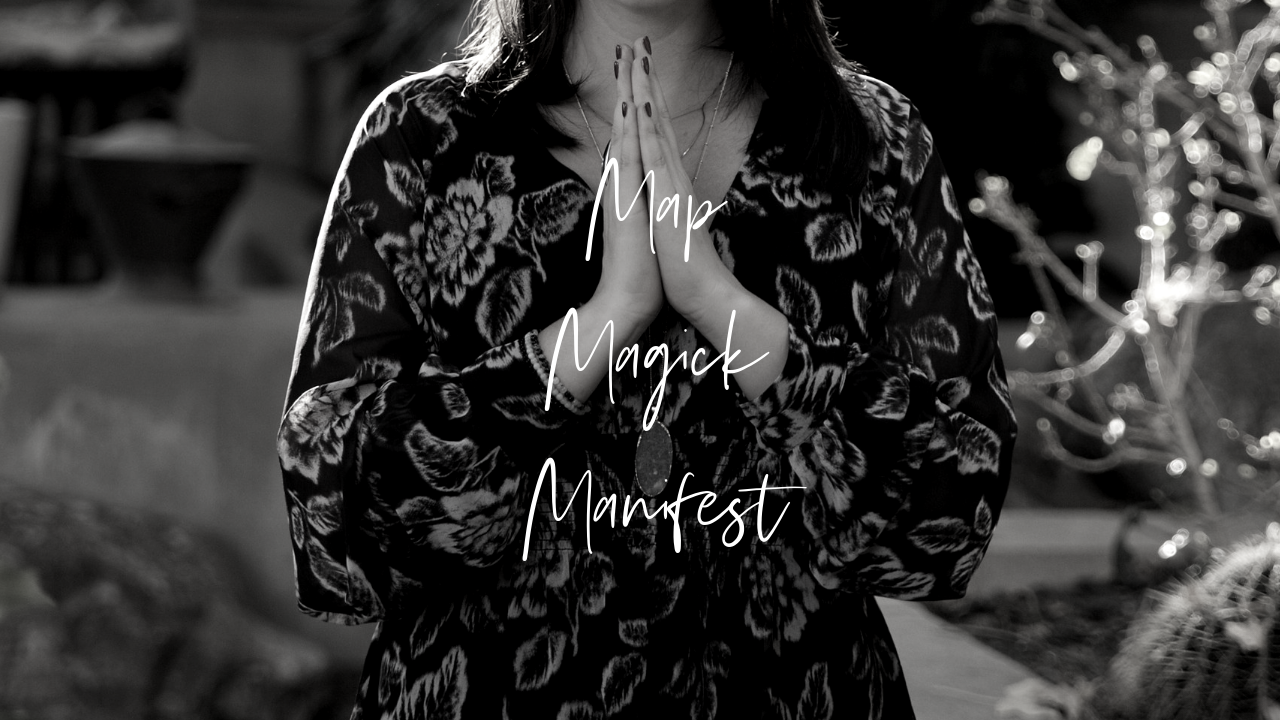 The SoulFire Collective monthly themes will support you in:
MAP

DESIRES:
Connecting to your heart's true desires; remembering who you really are and creating what you really want.
PURPOSE:
Understanding your passions, gifts and core desires to be of service and create a life that lights you up.
VISION:
Clarity on your big picture vision and connecting with your highest self.
Expanding into higher levels of abundance.
SERVICE:
Bringing your vision to life with products, services and creating a business and life you love.

MAGICK

BLOCKS:
Re-programming your fears, limiting beliefs and removing the distortions blocking you from SEEing all you desire.
INTUITION:
Connecting to higher consciousness and guidance for soul aligned success.
IDENTITY:
Stepping into your full power and identity of the woman you choose to be; aligning with all you desire and becoming open to receive it.
RITUALS:
Creating rituals and devotional practices which support you in your highest and manifesting it all.

MANIFEST

GOALS:
Clear and focused direction to create the highest level of abundance: health, love, money - aligning strategy with your soul.
LOV(E):
Rituals, practices and tools to really understand and work with the Law Of Vibration and SEE all you desire manifest with more ease, flow and JOY.
ENVIRONMENT:
Surrounding yourself with people, places and things that support you, inspire you and encourage you at your highest.
ALIGNED ACTION:
Training, resources and guidance to take powerful aligned action to speed up the manifestation process.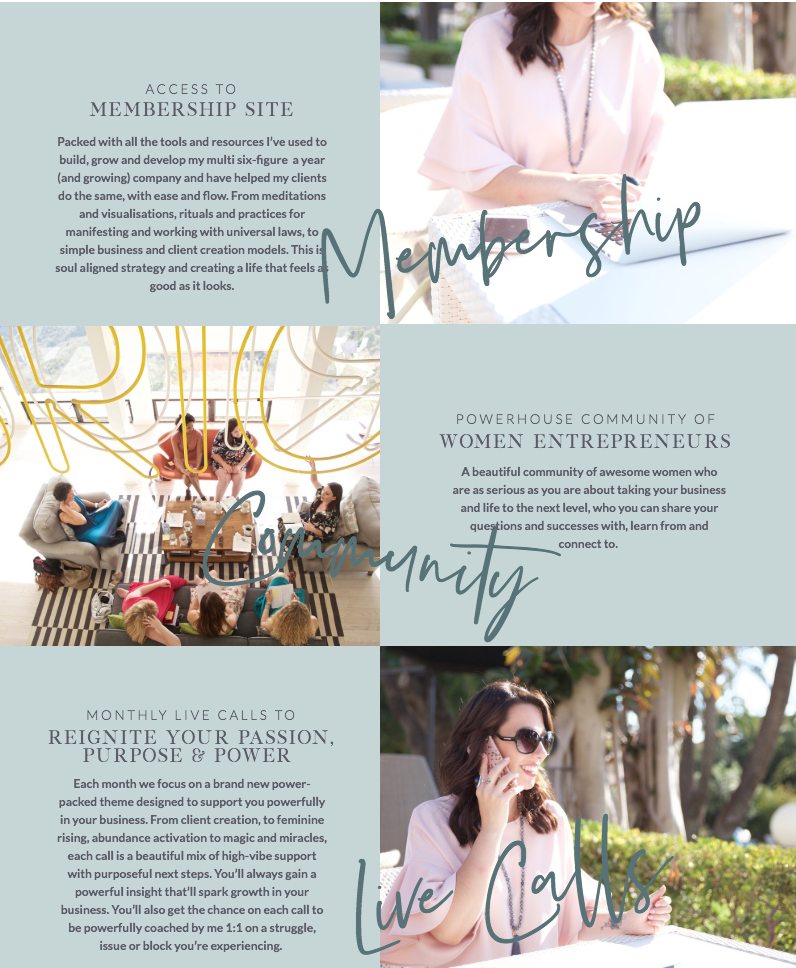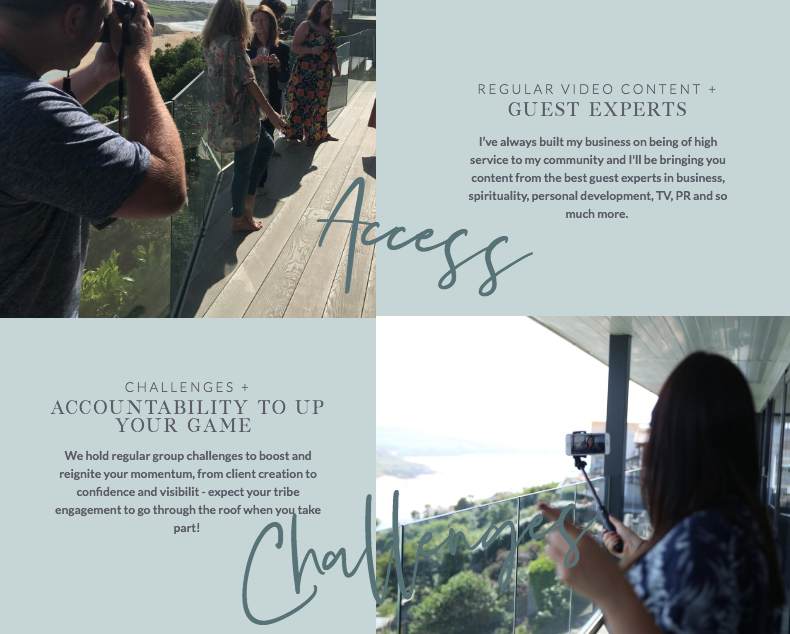 Your Instructor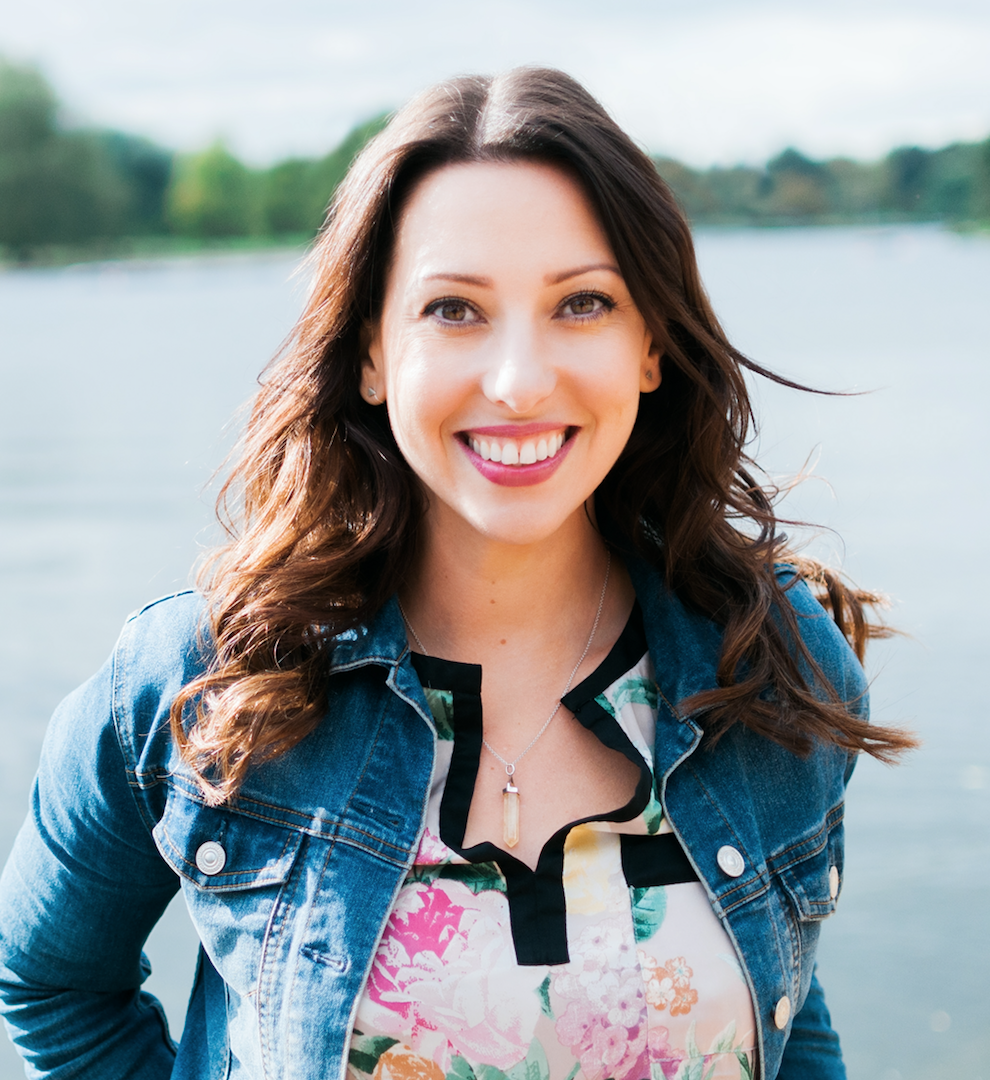 Louise George is an actress, TV presenter, writer, entrepreneur & certified transformational coach.

Louise is an experienced, professional & passionate actress and TV presenter, with 18 years experience, having played a range of roles both on stage and screen.

You can currently see Louise in 'Our Kind of Traitor', with Damian Lewis, on Netflix and Amazon, as well as 'City Slacker', which was nominated for Best British Feature at Raindance Film Festival & a BIFA in 2012. Louise has also appeared in one of the UK's longest running & most popular soaps: Eastenders.
louisegeorgeactress.com

Louise is also the CEO & head coach at louisegeorge.co & host of SoulFire Sessions Podcast. She has been an entrepreneur for over 12 years & one of the world's leading life & success coaches since 2014; supporting: entrepreneurs, creatives, celebrities & leaders in taking their lives & businesses to the next level; helping many small businesses grow from 0 to 6 figures + in their first year.

Louise's main focus as a coach is supporting high-achieving, purpose-driven entrepreneurs & creatives in connecting to their internal compass, creating a positive impact & a life that feels as good as it looks. Her clients have included: coaches, psychotherapists, mentors, consultants, lawyers, barristers, bankers, actors, producers, speakers, writers, musicians, designers, artists & athletes.

As a sought after coach Louise has been invited to speak as an expert, around the world at events such as: The Awakened Woman Conference in Bali, The Positivity Summit In NYC, Vogue Cafe in London & Mind Body Spirit Festival in Birmingham. Louise has also been featured in publications such as: Thrive Global, Psychologies Magazine, Mind Body Spirit, Hay House blog, The Business Journals & Huffington Post. louisegeorge.co

When not working you will often find Louise in the outdoors: stand up paddle boarding, running, or hiking with her dog.
Class Curriculum
Welcome to SoulFire Collective
Available in days
days after you enroll
Meditation Zone
Available in days
days after you enroll
Success Hub
Available in days
days after you enroll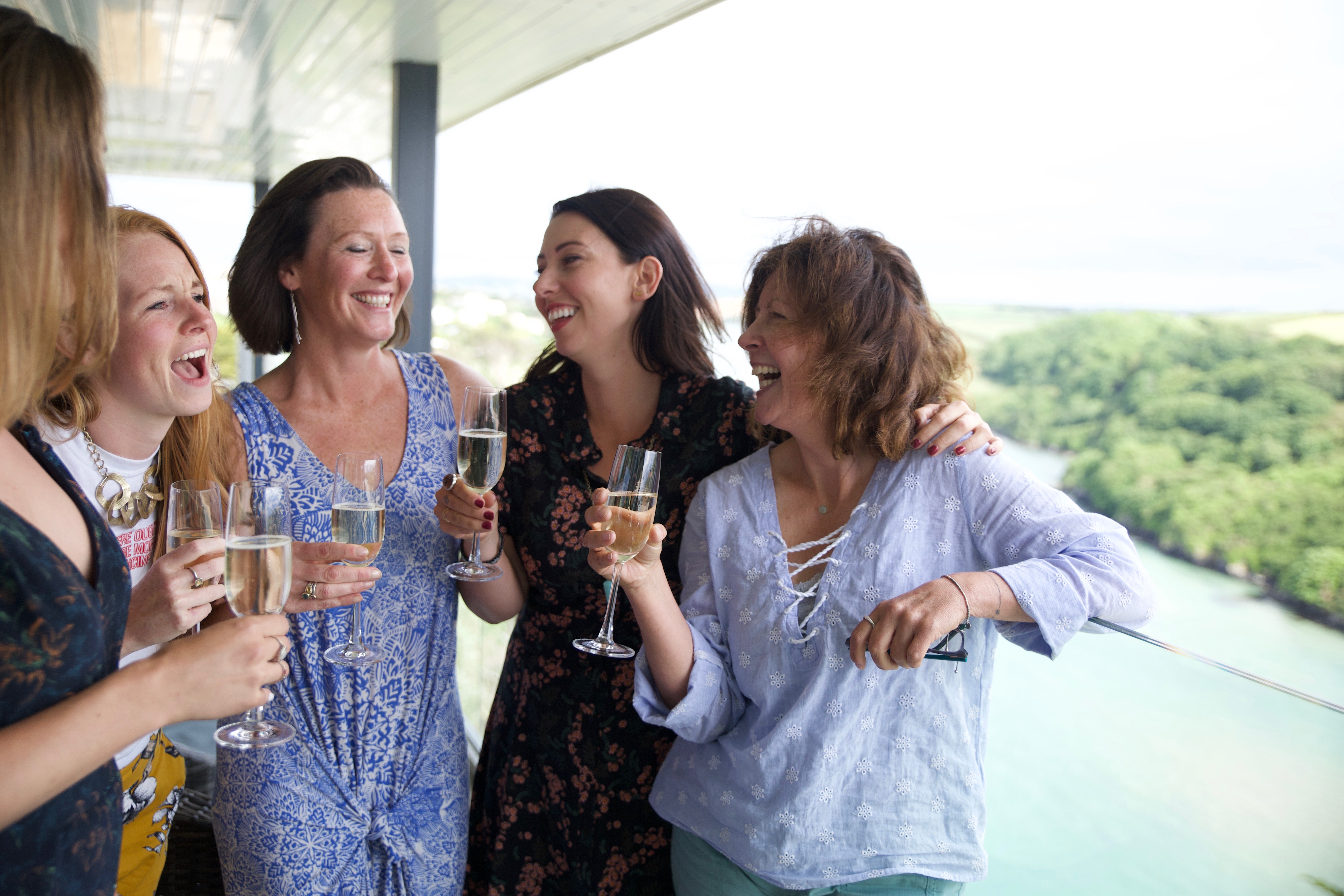 SoulFire Woman...
You have a wild spirit and crave even more play & adventure in your life.
You're willing to stretch out of your comfort zone for radical growth and visibility.
You care deeply about being in alignment with your choices in business and in life and leading from that place
You'll bring your enthusiasm and optimism to co-create a beautiful experience for all.
You're totally lit up by the thought of a close community with other brilliant, ambitious, loving and supportive women.


You're ready to RISE, and to be wholeheartedly supported with every step.

For women craving deeper more connection, expansion, ease and joy.

You are a SoulFire Woman.
"Magick happens when you join forces with Louise George"
SoulFire Sessions membership is the next best thing to having Louise as your personal coach and private clients have...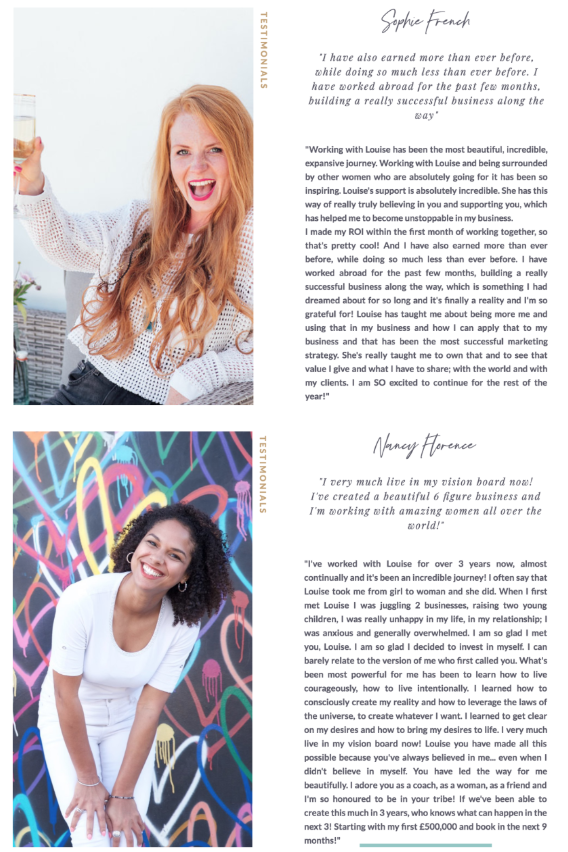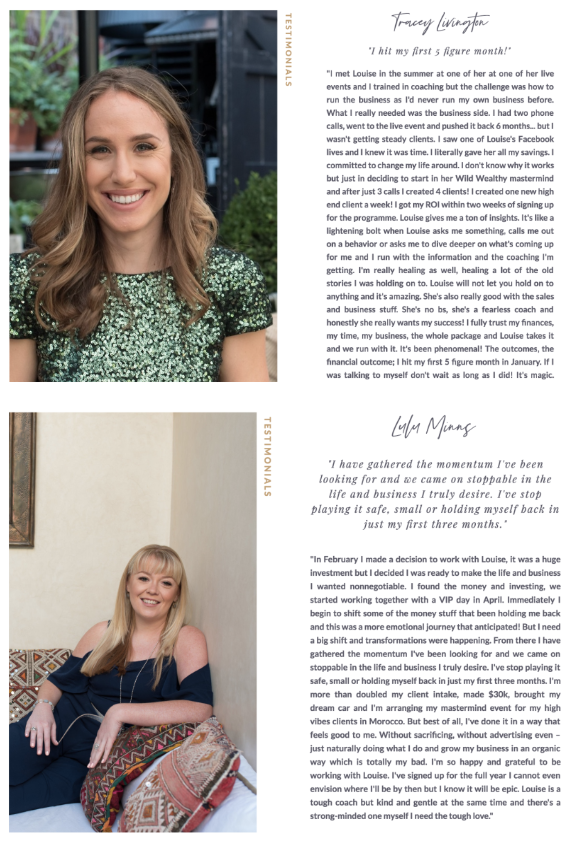 Frequently Asked Questions
When does SoulFire Collective start and finish?
Soulfire Collective is an ongoing online members site and community. Join now and gain access straight away. If you invest in 1 year's membership, you will get 2 months free, or choose the monthly payments and cancel anytime. It's such an amazing community and membership we're sure you'll want to stay as long as you can.
How long do I have access to the member's site?
As long as you remain a paying member, you'll have unlimited access to our members site, which is updated regularly, with new content, resources, trainings, community calls and themes every month!
Is this for me if I've been in business for a while?
Yes! Whether you're new to business or have been an entrepreneur for years, this is for you. SoulFire Woman are entrepreneurs, creatives, leaders and visionaries. Remember who you really are and create what you truly desire. We rise together. Sometimes things evolve in a direction you didn't plan on when you set out. It's likely you now know what you love, and what you don't want to do anymore, and this collective is designed to give you the confidence to ditch the things that don't light you up, do more of the things that do, and create a high income, impact and soul aligned success. If you've not been seeing the clients or income you want in your business and are ready to take things to the next level, this is absolutely the place to start, no matter how long you've been in business.